Leek, Onion, Cheddar & Thyme Quiche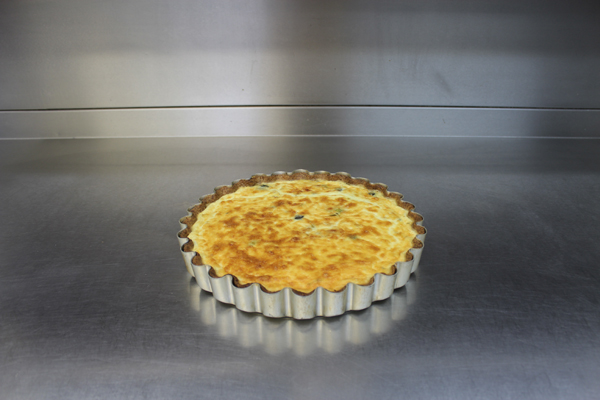 Ingredients
Serves 4
200g Organic Spelt Flour
100g Organic Vegetable Margarine
¼ Tsp Salt
4-5 Tbsp Cold Water
1 Onion Peeled & Finely Sliced
1 Leek Finely Sliced
150g Organic Mature Cheddar Grated
1 Tbsp Fresh Thyme
6 Organic Free Range Eggs
300ml Organic Double Cream
300ml Organic Milk
Salt & Pepper
Method
Place the flour, margarine & salt into a mixing bowl then using your fingertips rub the mixture together until it resembles breadcrumbs, add the cold water & mix until it comes together to form a dough.
Wrap the pastry dough in cling film & allow to rest in the refrigerator for 30 minutes, once rested remove from the refrigerator & place onto a floured surface then roll out as thinly as possible.
Carefully line a loose bottomed fluted quiche tin with the pastry.
Cover with baking paper then fill with baking beans.
Bake the pastry case at gas mark 4 for 15 minutes, remove from the oven & remove the paper & beans then return to the oven for a further 2 minutes until the centre of the case is cooked through.
Heat a little oil in a heavy based pan & gently fry the onions & leeks until cooked through, stir in the thyme & season well with salt & pepper.
Place half of the grated cheese into the pastry case then add the cooked onions, leeks & thyme, put the remaining cheese on top of the onion & leek mixture.
Pour the milk & cream into a jug & add the eggs, beat the mixture together until all of the eggs are fully incorporated, season well & slowly pour into the pastry case until full.
Bake at gas mark 4 for 25-30 minutes until the egg mixture is set & the quiche is golden brown, allow to cool in the tin for 10 minutes before removing & slicing into 12 portions to serve.