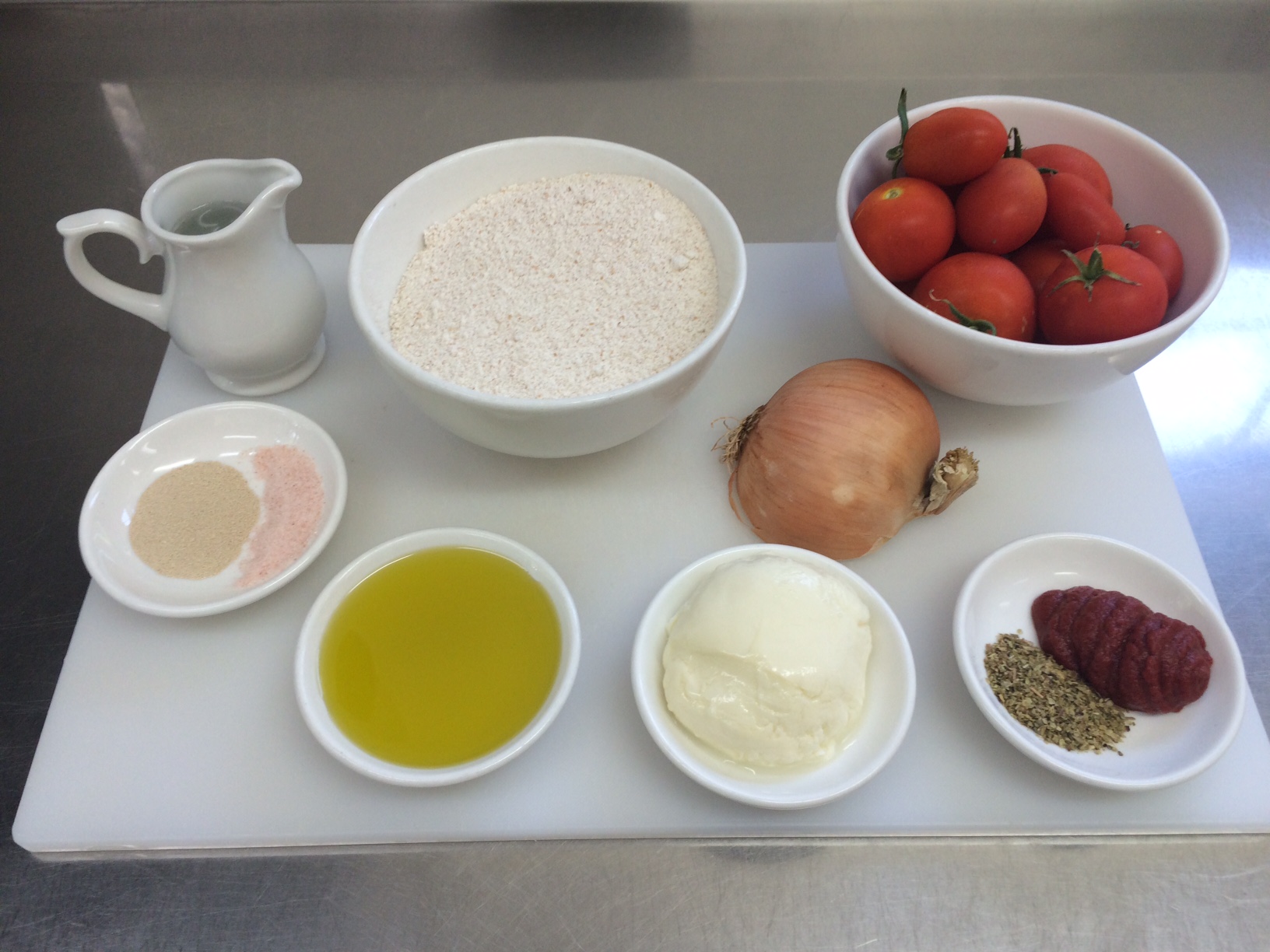 Ingredients
For The Dough

250g Spelt Flour
1tsp Salt
2tsp Dried Yeast
150ml Water
2 Tbsp Olive Oil

For The Toppings

400g Fresh Tomatoes – Chopped
½ Onion – Finely Diced
1tsp Dried Oregano
1 Tbsp Tomato Puree
1 Ball Mozzarella
Basil Leaves
Method
To make the dough, place the Flour, Salt and Yeast into a bowl, mix together, add the Olive Oil and rub until the flour resembles fine breadcrumbs.

Add the water to form a dough and knead for 5 minutes until the dough is smooth and elastic.

Portion into 2 balls, cover with a clean, damp cloth and allow to prove for 1½ hours.

While the dough is proving, make the sauce. Fry the diced onions until slightly coloured, add the Chopped Tomatoes and Dried Oregano, reduce down by half then add the Tomato Puree to thicken. Place to one side and allow to cool.

Turn Oven on to 220c/Gas Mark 7, place a flat tray which holds it heat well into the oven or a pizza stone if you have one. Sprinkle a little Semolina, Polenta or Breadcrumbs onto a chopping board; this will help the dough not to stick to the chopping board while sliding onto the tray. Place the dough onto the board, press flat and work the dough into a disc by stretching gently with your fingers or rolling with a rolling pin.

Once you have it worked to your preferred size place your toppings on the pizza, drizzle with a little Olive Oil.

Take the tray out of the oven being careful as it will be very hot, slide the pizza onto the tray and place into the oven quickly as you do not want to lose too much heat from the tray. Cook the pizza for 8-10 minutes.