Spelt, Beetroot & Feta Salad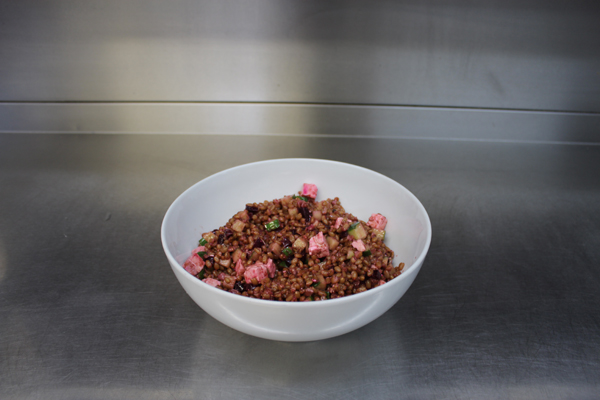 Ingredients
Serves 4
4 Organic Beetroot
125g Organic Spelt Grain
125g Organic Greek Style Feta Diced
1 Tbsp Organic Chopped Parsley
5 Tbsp Organic Olive Oil
1 Tsp Organic Dijon Mustard
½ Organic Orange Juiced
1 Tbsp Organic Balsamic Vinegar
Method
Soak the spelt grain in cold water for a minimum of 8 hours but preferably overnight, rinse well & place into a pan, bring to the boil & reduce to a simmer for 1½ hours until tender.

Rinse the beetroot &  place into a saucepan, cover with water & bring to the boil for 1 hour until tender.

Once cooked peel the beetroot & dice, then place into a roasting tray with a little of the olive oil, season with salt & pepper then roast in the oven at gas mark 6 for 30 minutes.

Place all of the ingredients into a bowl & mix well, season well before serving.

This dish can be served either hot or cold.