Vegetable and Lentil Burgers with Tomato Salsa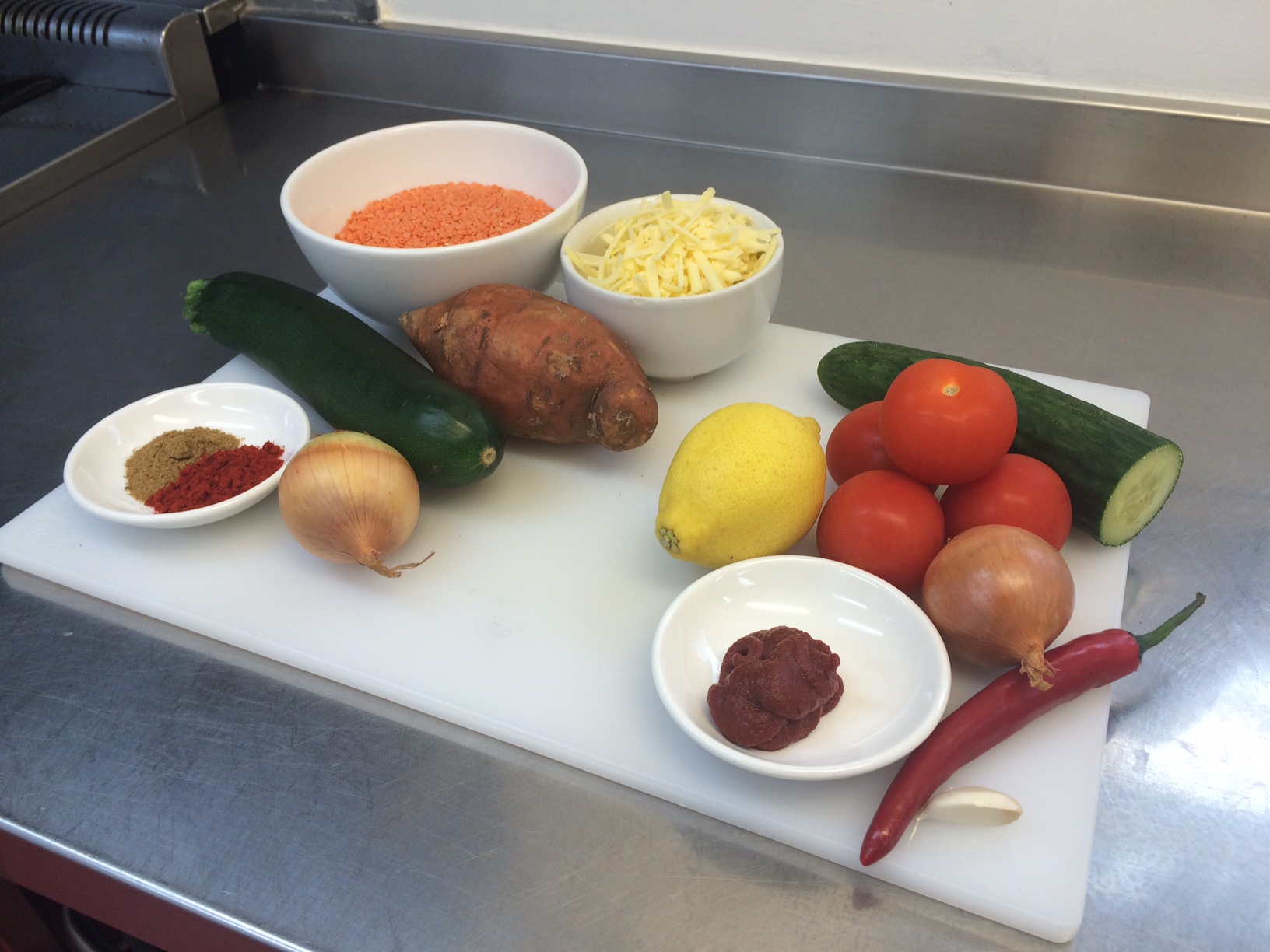 Ingredients
For the Burgers

250g Red Split Lentils
½ Sweet Potato – Grated
½ Courgette – Grated
1 Onion – Diced
100g Cheddar – Grated
1 tsp Ground Cumin
1 tsp Smoked Paprika
650ml Water
50g Breadcrumbs (Optional)
For the Salsa

4 Tomatoes – Diced
¼ Cucumber – Deseeded and Diced
1 Small Onion – Finely Diced
Juice of 1 Lemon
1 Tbsp Tomato Puree
1 Clove Garlic – Crushed
Finely Chopped Chilli – to taste
Method
Fry the Onions, Sweet Potato and Courgette in a little oil, once softened add the Cumin and Smoked Paprika.
Add the Lentils and cook for 2 minutes to absorb the flavours, add the water and simmer until the lentils are cooked through.
Add the Cheddar and the Breadcrumbs, if you are using them, stir and remove from the heat until cooled.
Whilst the mixture is cooling, place all of the Salsa ingredients into a bowl and gently stir until evenly mixed. Season with Salt and Pepper to taste, refrigerate until needed.
With wet hands, divide the mixture into 12 balls and flatten into a patty, place onto a lined baking tray, place into the oven on 180c/Gas 4 for 25 minutes or until golden brown.
Place the Burger into a toasted bun with a spoonful of Salsa and enjoy.