Cauliflower and Cheddar Soup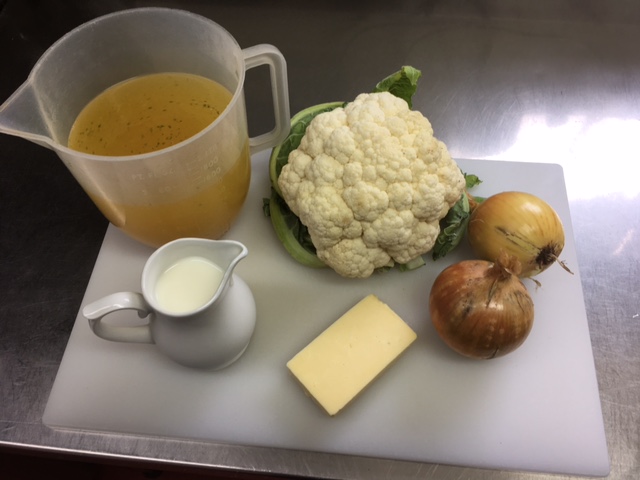 Ingredients
1 Head Cauliflower – Cut into Florets
2 Onions – Sliced
2 Litres Vegetable Stock
500ml Milk
100g Cheddar – Grated
Method
Fry the Onions in a deep pan with Oil and Butter, allow to soften without colouring on a medium high heat.

Add the Cauliflower Florets to the pan and fry for a further 2 minutes.

Add the Vegetable Stock and Milk, bring to the boil and simmer for 20-25 minutes or until the cauliflower is soft.

Add the Grated Cheddar to the pan just before blending, blend the soup until smooth.

Serve while still hot.