Vegan Raspberry and Banana Ice Cream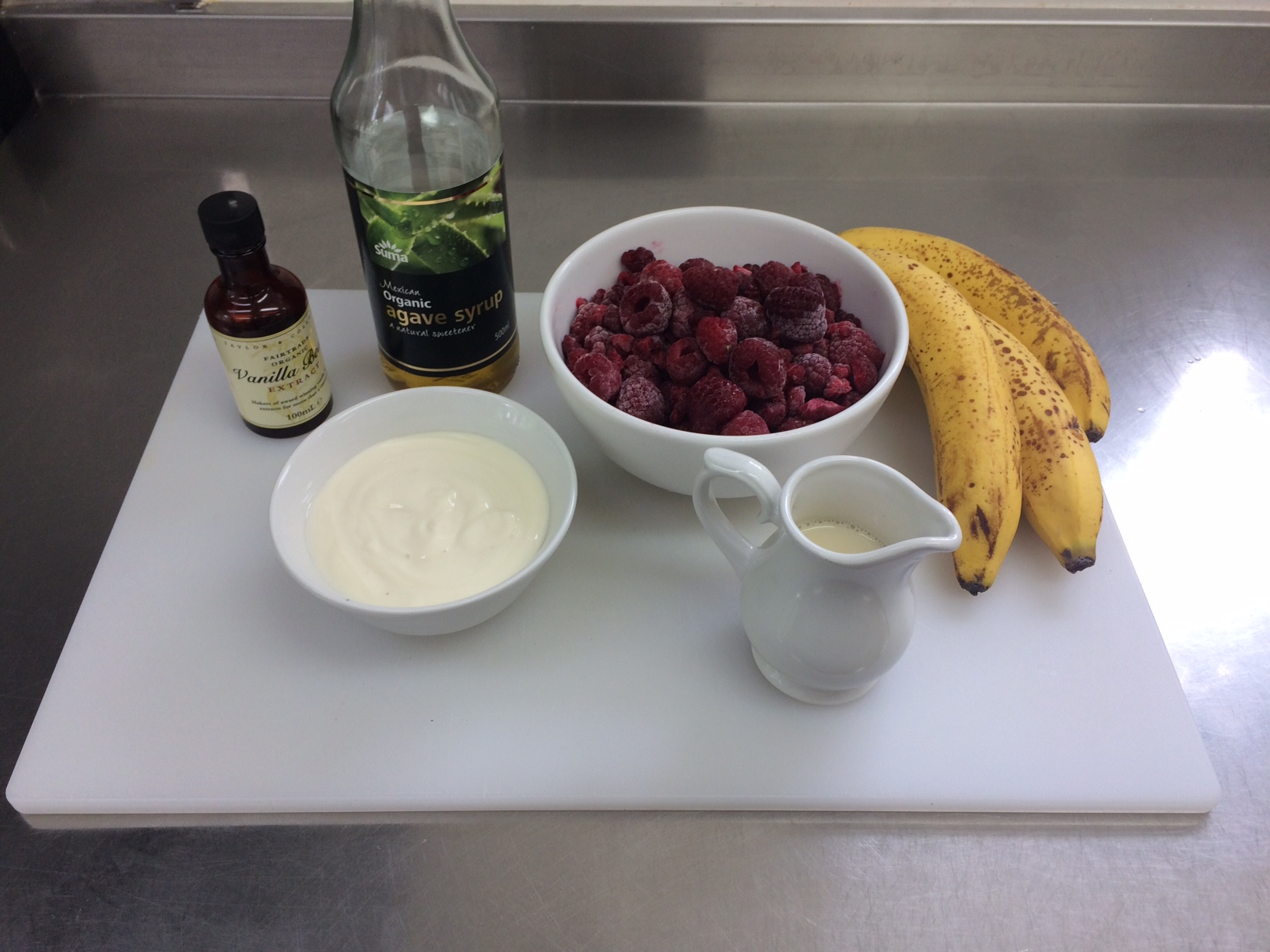 Ingredients
3 Large Bananas
350g Frozen Raspberries
3 tbsp Soya Yoghurt
2 tbsp Agave Syrup
1 tsp Vanilla Extract
Method
Peel and Slice the bananas, place into a freezer bag ensuring they are evenly spread out and freeze for 1½ hours.

Place the frozen banana into the food processor and blend until smooth. Add the Soya Yoghurt, Vanilla Extract and Agave Syrup.

Wrap the dough in cling film & place into the refrigerator to rest for 30 minutes..

Gradually add the Frozen Raspberries into the Food Processor, if you prefer a smoother ice cream blend for a little longer.

Serve immediately, either on its own or as an accompaniment to your favourite desserts, or scoop into a tub and place into the freezer for a sunny day.