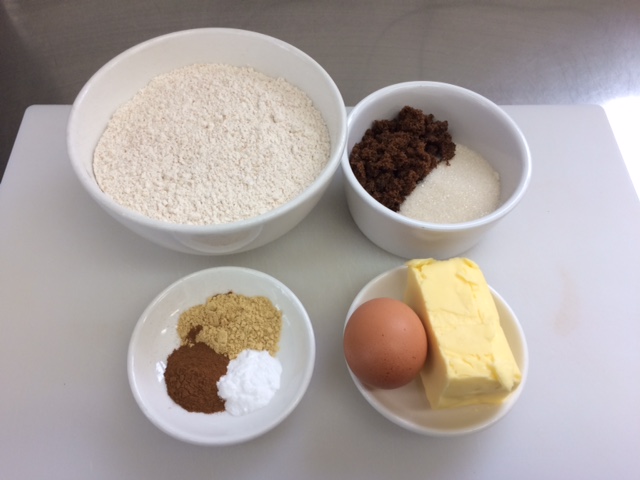 Ingredients
Makes 20
250g Spelt Flour – Sieved
1tsp Bicarbonate of Soda
2tsp Ground Ginger
1tsp Ground Cinnamon
75g Dark Muscovado Sugar
50g Raw Cane Sugar
100g Butter
1 Egg
2 Tbsp Golden Syrup
Method
Mix the Flour with the Spices and Bicarbonate of Soda until mixed thoroughly.
Rub the Butter into the Flour mixture until it resembles breadcrumbs, then stir in the sugar until mixed evenly.
Whisk together the Egg and the Golden Syrup, add to the flour mix and knead until it becomes a smooth dough. If it is not coming together, add a teaspoon of water to help bind. Place the dough in the fridge to rest for 20 minutes.
Roll out the dough until it is 0.5cm thick, cut your desired shape with a cutter and place onto a lined, flat baking tray.
Bake on Gas Mark 4/180c for 10 minutes.
Allow to cool then decorate with Water Icing.