Spiced Parsnip & Carrot Soup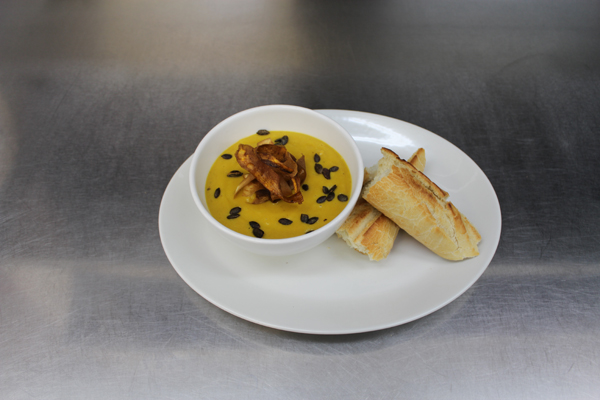 Ingredients
Serves 4
1 Organic Cooking Onion Peeled & Chopped
2 Cloves Organic Garlic Peeled & Chopped
2 Organic Carrots Peeled & Chopped
2 Organic Parsnips Peeled & Chopped
1 Tsp Organic Garam Masala
1 Tsp Organic Ground Coriander
1 Tsp Organic Ground Cumin
1 Tsp Organic Ground Ginger
1 Litre Organic Vegetable Stock
Method
Heat a little olive oil in a heavy based pan & gently fry the onion & garlic with the spices until fragrant, add the carrots & parsnips then cover with the vegetable stock.

Bring to the boil & reduce to a simmer for 30 minutes until the vegetables are cooked through.

Remove from the heat & blend in a liquidizer until smooth, serve immediately with fresh warm bread.